Just Arrived !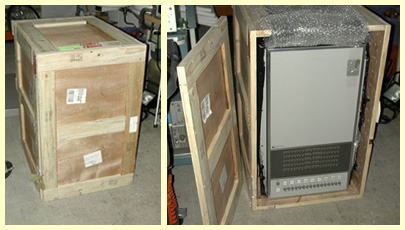 Just Arrived in HELETTE, january 2nd, 2006 that is nearly on its 40th
birthday.
This is the very first HP computer.
The 2116 is the more recent extension to the "HP Memory Project" computer collection.
It comes from San Jose, California, after a first class travel which preserved its original nice shape and the overall condition of its last shutdown.
---
Instrument Like Hardware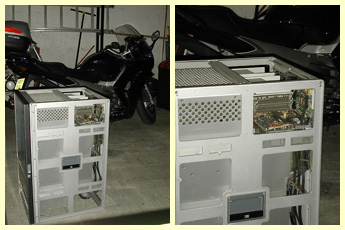 Build in 1966 the mechanical design is very similar to instruments of this era. It was an "Instrumentation Computer", build by instrument designers to help manufacturing instruments.
One of its major contribution was its ability to work at ambient temperature in normal lab and industry environments, without special wiring, subflooring or other special installation preparation. Most competitors needed water-cooling at that time.
Dimensions 425x782x465 mm
Weight 105 Kg
Base Price $ 22,000.00 USD (1967 Catalog)
---
Some Funny Technical Details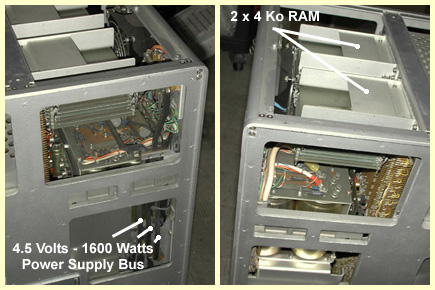 The two 4 Ko Magnetic Core Memory occupy the volume of a today tower work-station.
Depending of the configuration up to 66 electronic cards in the mainframe could drawn up to 1600 Watts on the 4.5 Volts power supply. The power supply distribution is made of one square cm, square section copper bar.
The 2116 can drive 16 instruments in its standard configuration. Each instrument needs its own interface card in the computer mainframe. The HP-IB, single bus, multi-instruments interface will be available only 8 years later.
---
HP2116A Computer Specifications (Short-form)
From 1967 Catalog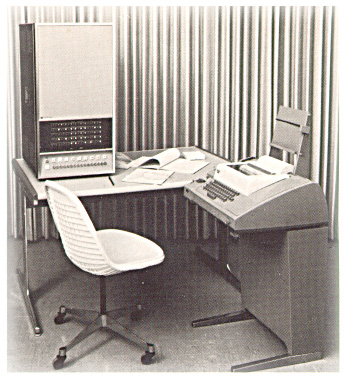 General purpose digital computer with I/O system and modular software organized for on-line instrumentation systems.
Human Interface: Modified TELETYPE model ASR-33.
Progam loading: Front panel toggle switches or tape punch reader.
Software (punched tape furnished):
Compiler ASA basic FORTRAN
Assembler
Symbolic editor
Basic Control System
Hardware Diagnostic
Speed: Add 3.2µs, Subtract 4.8µs, Multiply 150µs, Divide 200µs, Floating point Add 700µs, Floating point Subtract 700µs, Floating point Multiply 900µs, Floating point Divide 1.1ms.
---
1966 Company History & Facts at Birth of the 2116 Computer
From MEASURE "Wrapping it Up" Issue

Employees 11,309
Net Sales 203 M$
Four HP products appear on "Industrial Research" magazine's 100 most significant products of the year: The 141A variable persistence Oscilloscope, the 12.4 GHz delayed sweep sampling scope, the 8405A vector voltmeter and standard resistors.
HP Laboratories was formed in 1966 under the direction of Barney Oliver. Its portion of that year's total R&D budget of $19 million was $2.5 million, allocated among the four major business sections: solid state physics, physical electronics, electronics research, and medical and chemical electronics instruments research. By late 1967, HP Labs had 207 employees working on 75 different projects with 18% of HP's total R&D budget.
---
Related Publication in the Hewlett-Packard Journal
Hewlett-Packard Journal February 1967

The Engineer, Automated Network Analysis and the Computer - Signs of Things to Come...
A visionary Analysis of how computer will solve instrumentation problems that until now had to be attacked empirically.
Hewlett-Packard Journal March 1967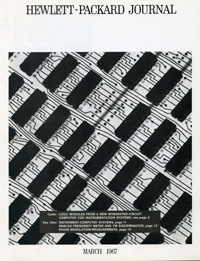 Successful Instrument-Computer Marriages
Instrumentation computers are designed to be easy to incorporate into any system which contains electronic, chemical or medical instruments. Here are four remarkably varied examples of how these computers are being used.